Poetry, fiction and drama have illuminated Australian cultures of drought. They provide new ways of understanding parched environments and dry places, presenting challenges and insights for contemporary readers. The project brings locally produced and read literature (particularly newspaper poetry and fiction) together with wider global creative responses to drought and water stress.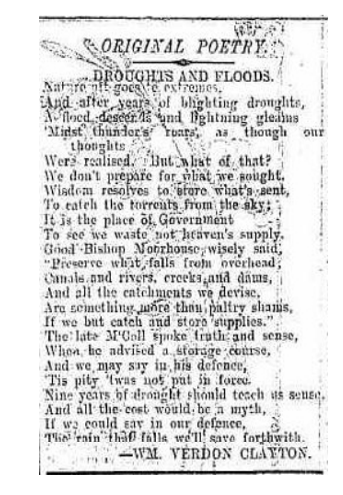 Nature often goes to extremes, And after years of blighting droughts, As flood descends and lightning gleams Midst thunder's roars, as though our thoughts Were ...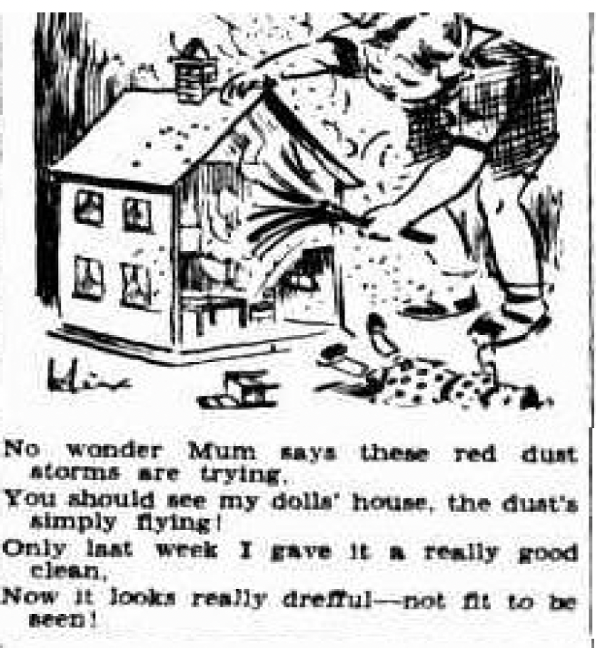 Story: This rather cringeworthy poem and illustration (Argus, 16 May 1938, p. 14) takes the frequent Mallee duststorms of the 1930s as an opportunity to ...