Cultures of Drought in Regional Victoria
A project funded under the Australian Research Council Special Research Initiative. Comprising a research team from La Trobe University and the University of Melbourne, the project will run for three years, 2021-23.
Click on each region to see larger image.
Next on the List, an Installation by Alvin Darcy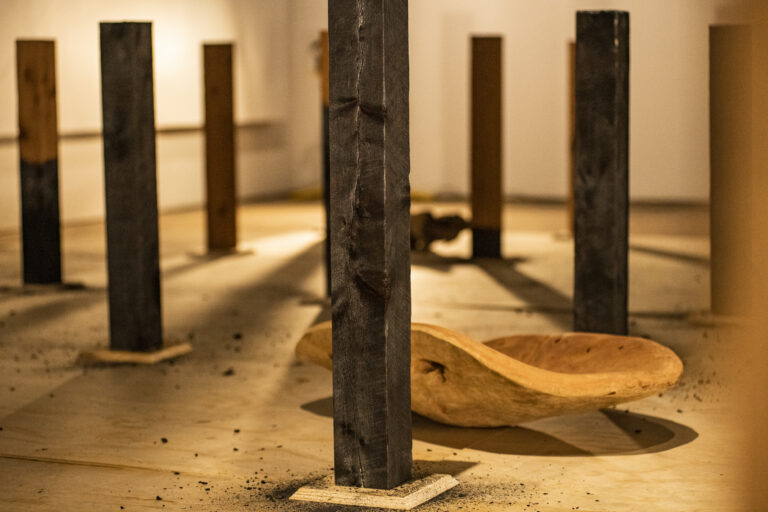 For Next on the List, Alvin took part in a Parched residency on Yorta Yorta Country in late 2022. He also undertook research through Punctum (BEYOND residency) and an exchange program with Situate Labs in lutruwita/Tasmania.
Next on the List draws from Alvin's cultural understanding of climate shift and the impacts of changing land use. It proposes a contemporary and evolving perspective on humans as a species now threatened in our present and future climate change context. 
This animated map shows the rainfall patterns over Victoria from 1880 to 2019 using a detailed dataset from the Bureau of Meteorology.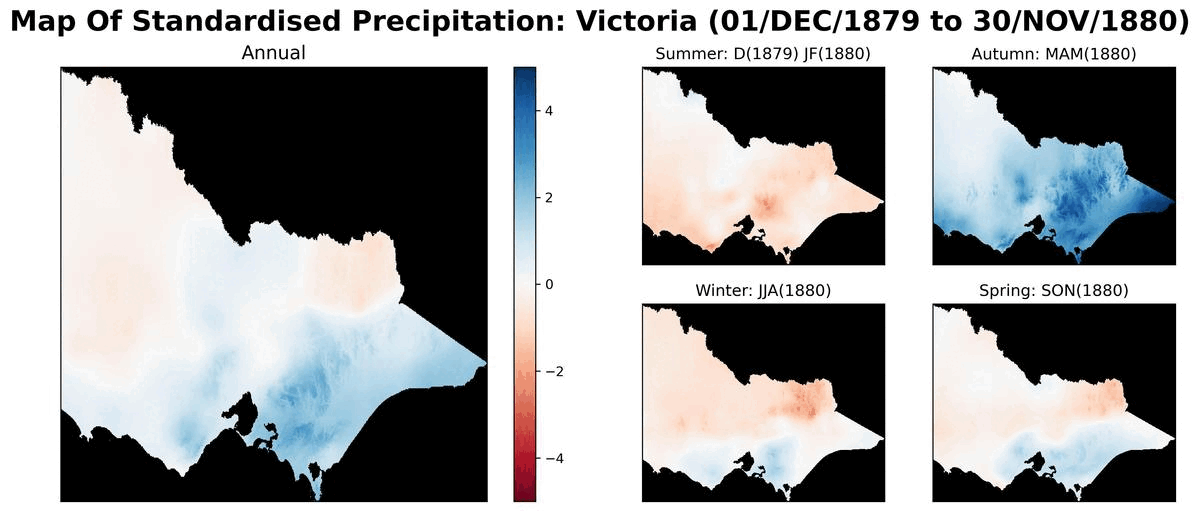 An understanding of place is crucial to our project. We look at drought across four different regions and the major towns embedded within them…
Droughts parch people as well as the environments they live in. People also experience drought differently depending on…